UPDATE 2/26: The lost dog has been reunited with his foster family. Thank you to everyone who helped!
LOST FOSTER DOG (young black lab)
GOAL: MAKE HIM FEEL INVISIBLE, DO NOT CALL TO OR APPROACH IN ANY WAY; Please just call 203-912-9262 or 813-LOST-PET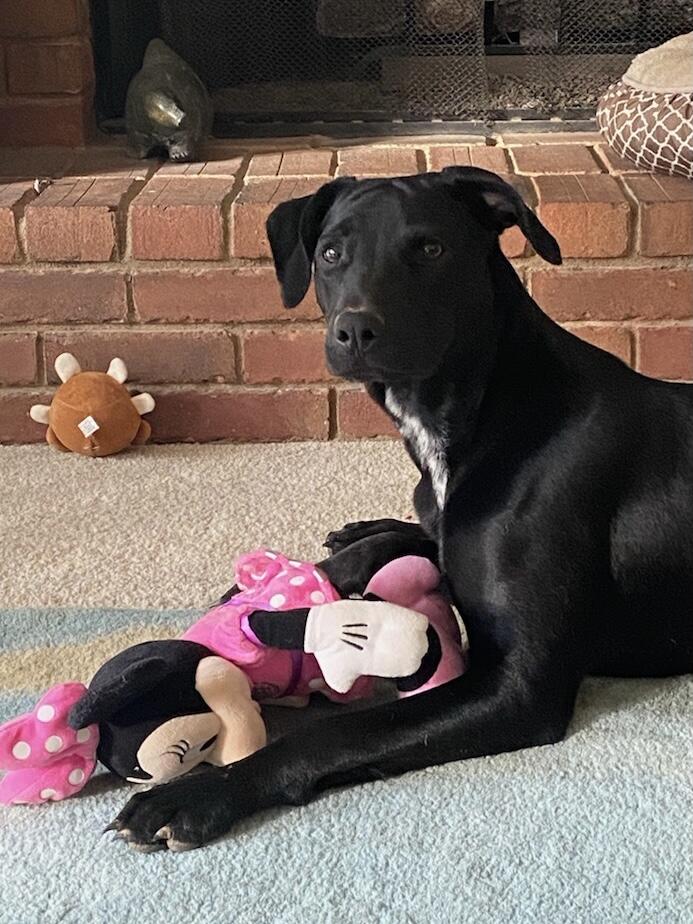 Some of you have probably seen my signs or Facebook posts and thank you so so much for keeping an eye out. My foster dog went missing almost a week ago and he is *very fearful* so our lost dog team feels the best chance of success is to get a better idea of his movements in order to (humanely) trap him since he will run in fear from any human contact
We want him to feel safe repeatedly visiting a space so if you see him please do not call to him, make eye contact or approach and definitely do not chase. Humans are scary. All humans! Even ones he knows. We believe the only way we are going to get him back is to get him comfortable visiting a space so we can put a trap there
Please do not leave food out, we have several feeding stations set up and want to drive him to those because they are monitored by camera so if we know he is visiting, we can put a trap there
If you see him please just call and let me know, we are mapping his movements and setting up trail cameras accordingly
Thank you all so much for your support and patience as some of you have likely seen me in your yards or woods! I very much appreciate my neighbors and our local dog-loving community!
– Michelle Meyers, Croydon Lane